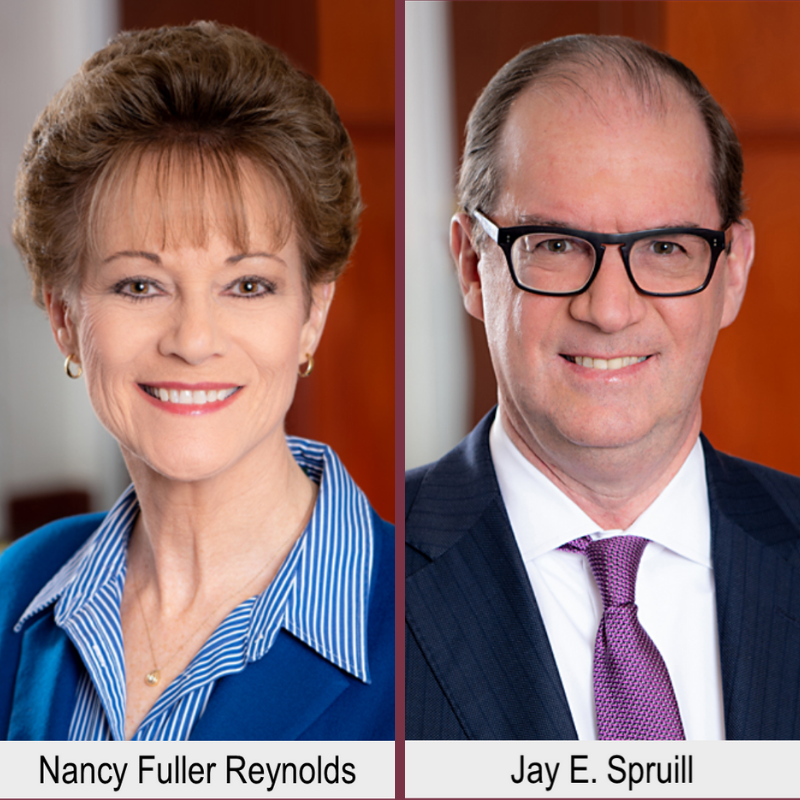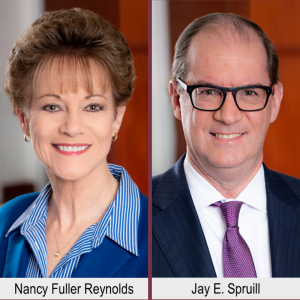 Nancy Fuller Reynolds and Jay E. Spruill have joined the Woods Rogers team of attorneys in Of Counsel roles.
Nancy Reynolds is a member of the Health Law, Medical Malpractice, and Litigation teams. Nancy will work out of both the Roanoke and Richmond offices.
Through the Banking and Financial Services group, Jay Spruill will focus on representing banks and other financial institutions with regulatory and commercial matters. Jay's office is in Woods Rogers' downtown Richmond location in the in the West Tower of Riverfront Plaza.
Learn more: https://www.woodsrogers.com/woods-rogers-expands-richmond-and-roanoke-offices-with-two-new-attorneys/