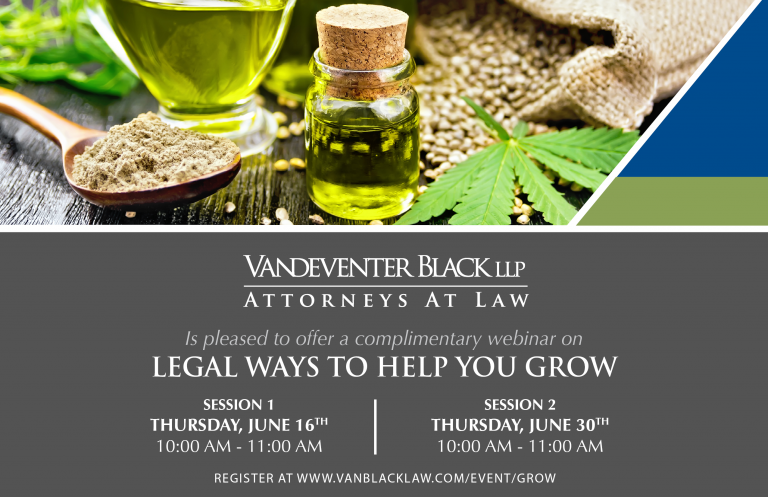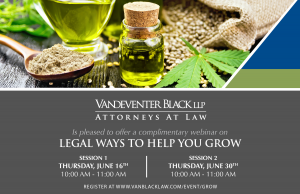 Vandeventer Black LLP is pleased to offer a complimentary webinar on "LEGAL WAYS TO HELP YOU GROW"
This two-part webinar is intended for hemp growers, processors, dealers, analytical laboratories, and retailers interested in the following topics:
SESSION 1
THURSDAY, JUNE 16TH 10:00 AM – 11:00 AM
• Virginia law on hemp, CBD, and medical cannabis
• Federal regulations
SESSION 2
THURSDAY, JUNE 30TH 10:00 AM – 11:00 AM
• Business considerations for the hemp industry
• Latest developments
This is a FREE webinar. The webinar will be live-streamed via Microsoft Teams. For more information or to register, please visit www.VanBlackLaw.com/event/grow.