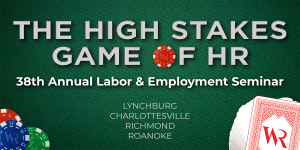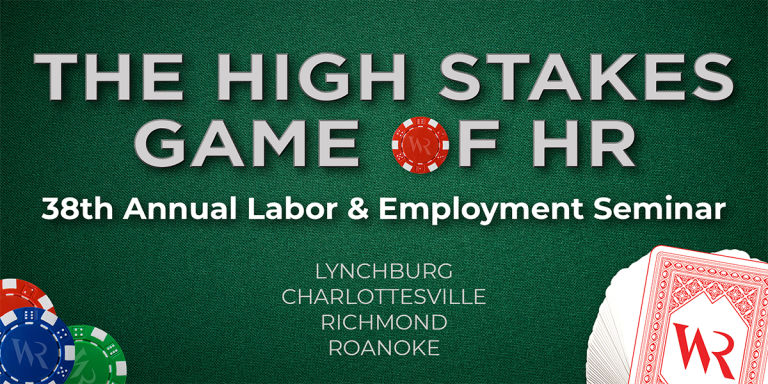 The High Stakes Game of HR
From "playing the odds" with federal and state laws to holding the "house edge" in policies, or having to "ante up" at the EEOC or DOL, every day for an HR professional is a day of high stakes.
The 2019 Labor and Employment Seminar Series from Woods Rogers will help HR leaders and their teams understand how to address and manage a wide range of employment issues including C-suite discipline, policy writing, cybersecurity/data privacy, diversity, and more.
Use code CHAMBER10 for 10% off registration.
Please join us:
Date: October 23, 2019
Time: 8:30 am – 4:00 pm (Lunch is provided.)
Location: The Westin (6631 West Broad Street, Richmond, VA 23230)
Register: https://www.woodsrogers.com/highstakes2019