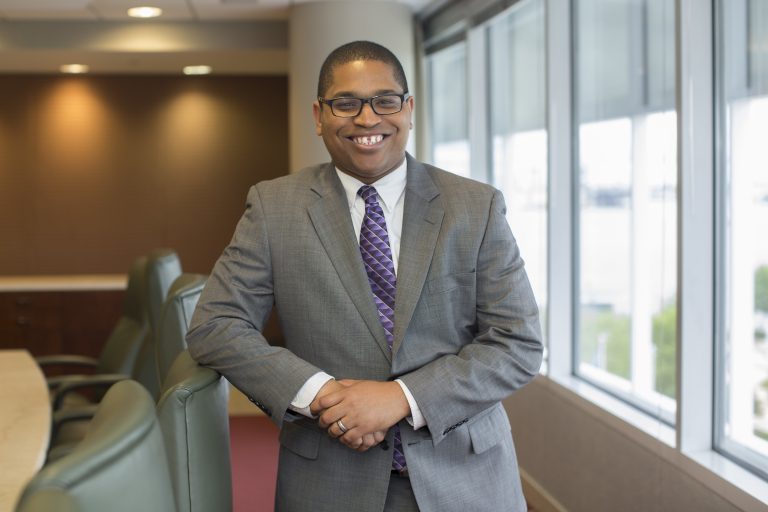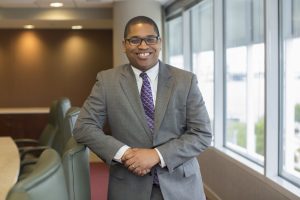 Vandeventer Black attorney Michael D. Pierce received the Up & Coming Lawyer of 2018 award by Virginia Lawyers Weekly. Pierce has achieved great success in his early career including receiving several industry awards and recognitions in his first two years of practice.
"Michael's exemplary service to the legal community has earned him this well-deserved recognition," said Michael L. Sterling, Managing Partner.
According to the publication, this award is given to attorneys with less than 10 years in their practice who are establishing "a name for themselves, go above and beyond, and display the ambition, drive, determination and accomplishments that set them apart among their peers," allowing them to make a mark in their community and profession.
"It is truly an honor to have been selected for this award, and I could not have done it without the insight and oversight of all my colleagues at Vandeventer Black, along with the steadfast support of my wife and family," said Pierce. "I hope and pray that I live up to the high calling that goes with being an Up & Coming Lawyer in Virginia."
Pierce practice includes matters involving labor and employment law, workers' compensation insurance defense, maritime law, and general litigation. He defends lawsuits in both state and federal courts. His detail-oriented writing and research make him an asset to all clients, whether they are embroiled in intense litigation or seeking guidance on compliance and regulatory issues. For further information, please visit VanBlackLaw.com.
About Vandeventer Black LLP
Vandeventer Black LLP is a dynamic business and litigation law firm established in 1883 that is dedicated to responsiveness and results while delivering internationally recognized legal solutions. Headquartered in the commercial gateway of Norfolk, Virginia, its accomplished attorneys assist clients from offices located in Virginia, North Carolina, and Germany.
Learn more here: https://vanblacklaw.com/attorney/michael-pierce/