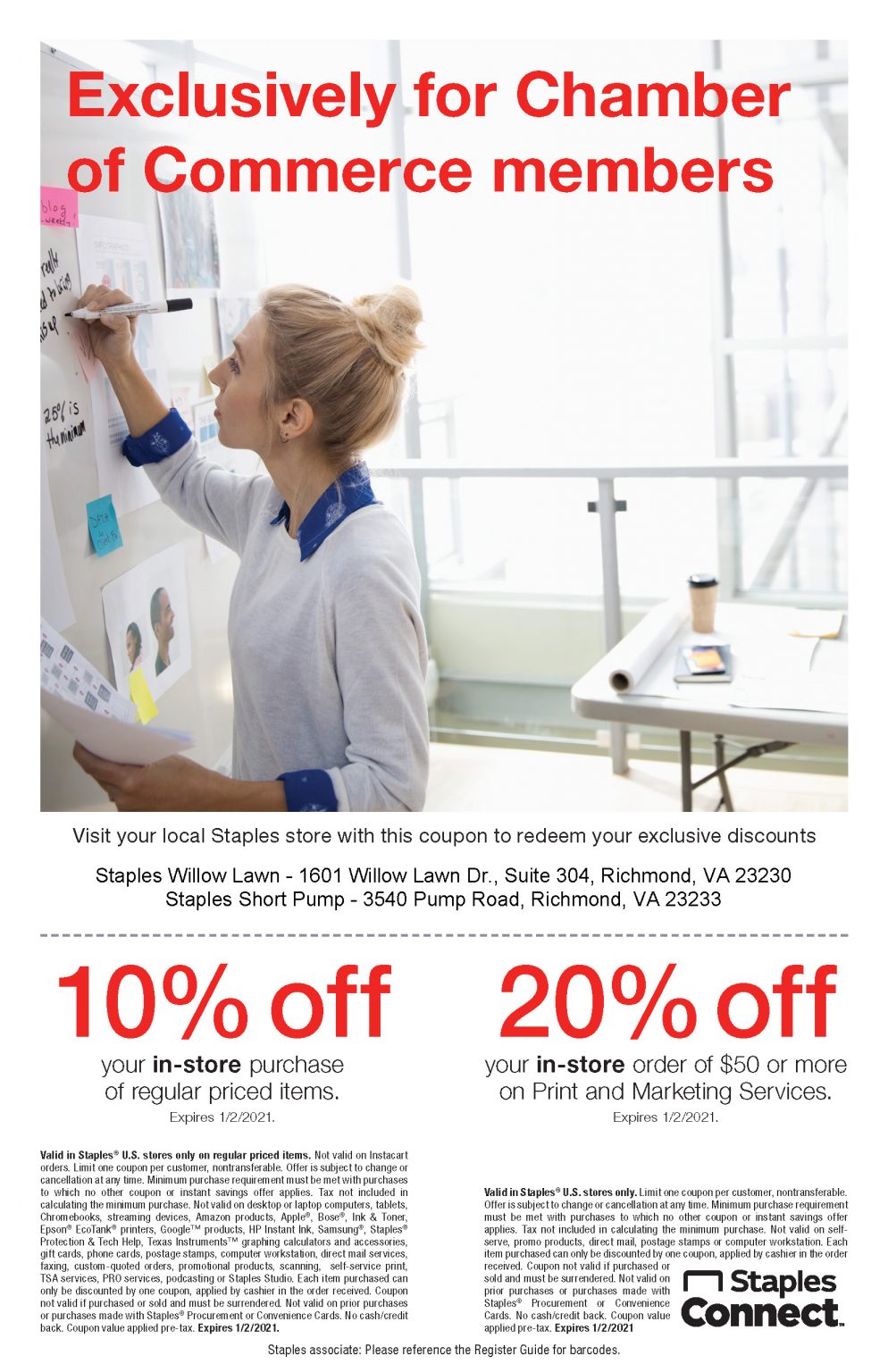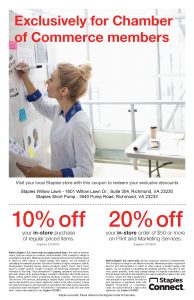 Staples is offering the following discount to ChamberRVA members only as our way to help you as we navigate the new "normal" way of doing business.
The first offer is a discount of 10% off an entire in-store purchase of REGULAR PRICED ITEMS, and the second offer is a discount of 20% off an entire IN-STORE order of $50 or more on Print & Marketing Services. All members would need to do would be to present the offer at check out to receive the discount.
We thank you all for your business and support and we look forward to supporting you all in moving forward!