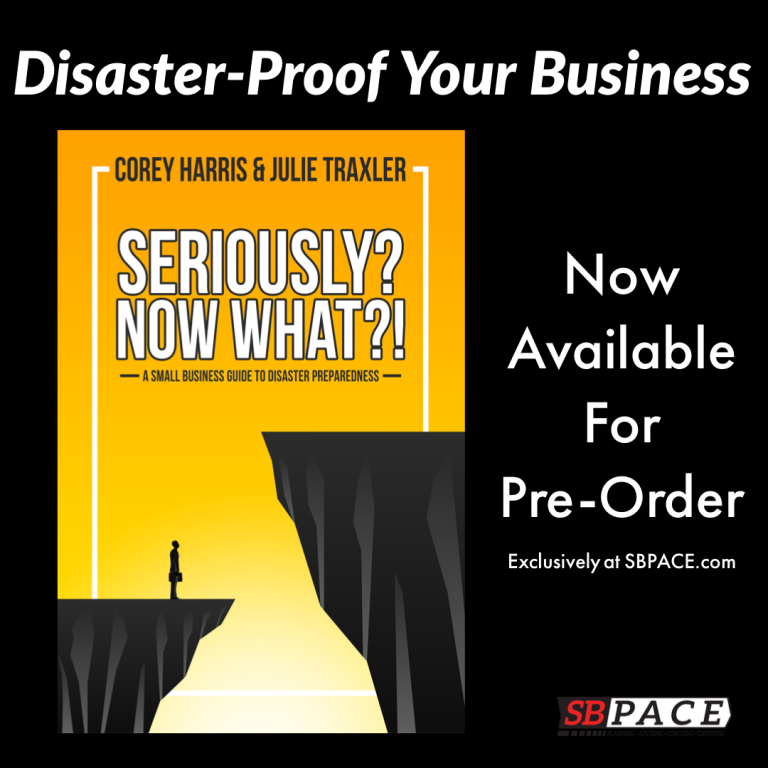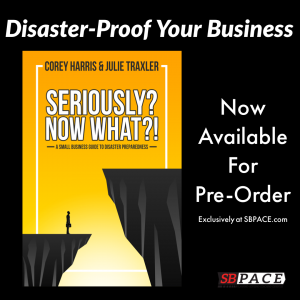 We decided now more than ever that it was time to help entrepreneurs protect their business from disaster.
The SB PACE team launched, Seriously? Now What?! – A Small Business Guide to Disaster Preparedness today and is now available for Pre-Order. Quantities are limited, so you'll want to hurry up and claim your copy before its gone.
Disaster-Proof Your Business
How would you feel knowing you could proactively protect your business, your team and family while actually strengthening your business when faced with an unplanned disaster?
What if YOU became one of those entrepreneurs who innovated during a global pandemic instead of shutting your doors?
How different would your business look if you had prepared for COVID-19?
Answer truthfully.
Now it's time to make a change.
This book will change your business and the way you do business.
The SB PACE Team