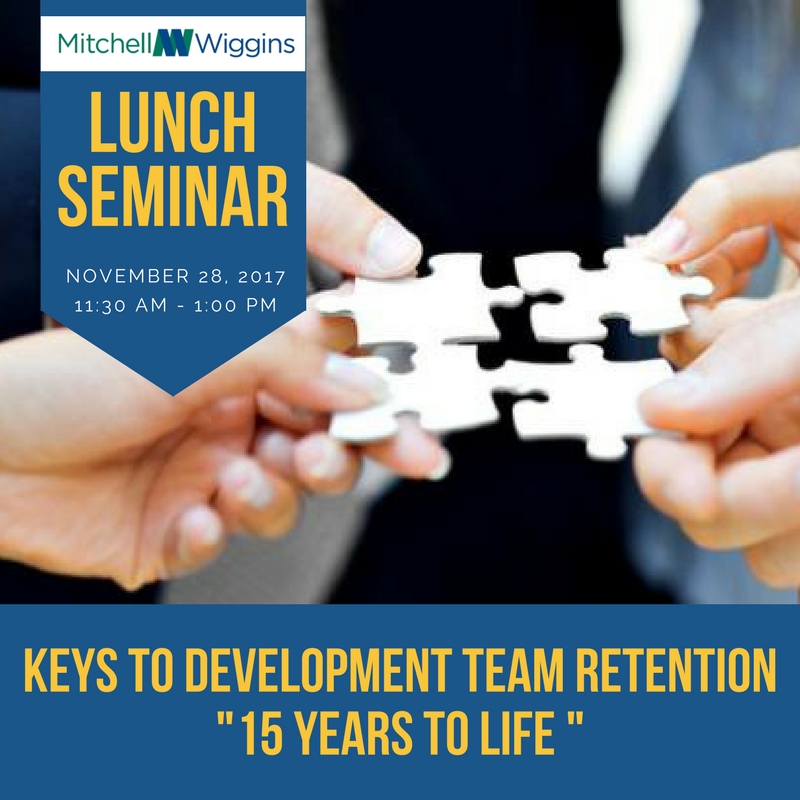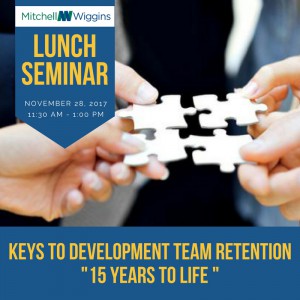 Mitchell Wiggins Hosts Fall Nonprofit Seminar
November 28, 2017 Nonprofit Lunch and Learn: Keys to Development Team Retention "15 Years to Life" Featuring Bobby Thalhimer, The Monument Group & Lisa Pratt O'Mara, The Community Foundation.
In the nonprofit development field many consider 3 years' commitment to a job to be a success. We don't believe it. This session is about how to create, motivate and grow a development team in a learning environment where team members remain challenged and rewarded. Great development at its root is about relationship-building. We will talk about how to build meaningful productive relationships with donors and with team-mates, and how to nurture all of these relationships in a learning environment. For nonprofits, long-term success depends upon a successful hand-off of relationships as staff members eventually retire or move on, and we will talk about how to pass the baton successfully.
When: November 28, 2017
11:30 am – 1:00 pm (lunch provided)
Where: Mitchell Wiggins 1802 Bayberry Court, Suite 300, Richmond, VA 23226
RSVP: https://mwcpa.com/news-events/seminarnfp/
Learn More & Register