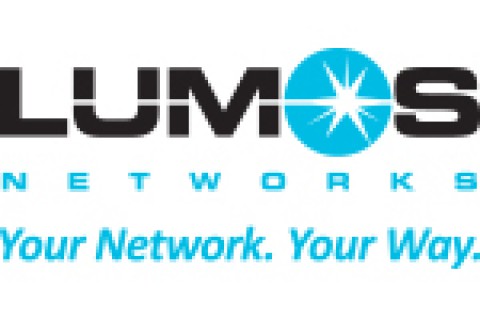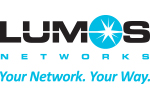 Lumos Networks Joins the Wireless Infrastructure Association ("WIA")
WAYNESBORO, Va.–(BUSINESS WIRE)– Lumos Networks Corp. ("Lumos Networks" or the "Company") (Nasdaq: LMOS), a leading fiber-based service provider in the Mid-Atlantic region, is pleased to announce that the company has joined the Wireless Infrastructure Association ("WIA").
"WIA is pleased to have Lumos Networks join the ranks of WIA's membership. Fiber-based bandwidth services are a critical component to the delivery of wireless services, providing the backhaul and fronthaul infrastructure that supports macro tower sites, small cells, and Distributed Antenna Systems (DAS) deployments," said Jonathan Adelstein, President and CEO of the Wireless Infrastructure Association.
Mr. Adelstein continued, "As the U.S. continues to advance the deployment of 5G wireless networks, fiber infrastructure services will play an even more critical role in the deployment of 5G and WIA looks forward to supporting Lumos Networks as it navigates the next-generation mobile network deployments."
"Given the substantial progress that Lumos Networks has made transforming into a fiber bandwidth provider, we believe that WIA is well suited to represent our interests within the communications infrastructure ecosystem," said Timothy G. Biltz, President and CEO of Lumos Networks. "We agree wholeheartedly with the view of WIA that the availability of dense, redundant and secure fiber networks will play an increasingly critical role for both carriers and enterprises as networks evolve to 5G."
About WIA
The Wireless Infrastructure Association represents the companies that make up the wireless infrastructure ecosystem in the United States. Members include wireless carriers, infrastructure providers, and professional services firms that collectively own and operate more than 135,000 telecommunications facilities around the globe. Through public affairs and advocacy efforts – on the local, state and federal level – WIA works to support the widespread deployment of the wireless infrastructure in order to deliver broadband access to all citizens and communities.
About Lumos Networks
Lumos Networks is a leading fiber-based service provider in the Mid-Atlantic region serving Carrier, Enterprise and Data Center customers, offering end-to-end connectivity in 26 markets in Virginia, West Virginia, North Carolina, Pennsylvania, Maryland, Ohio and Kentucky. With a fiber network of 10,983 fiber route miles and 515,362 total fiber strand miles, Lumos Networks connects 1,307 unique Fiber to the Cell sites, 1,672 total FTTC connections, 2,171 on-net buildings and approximately 3,500 total on-net locations. The Company also connects 43 total data centers, including five data centers acquired from DC74, two acquired from Clarity Communications and seven company owned co-location facilities. In 2016, Lumos Networks generated over $123 million in Data revenue over our fiber network. Detailed information about Lumos Networks is available at www.lumosnetworks.com.
Visit Website