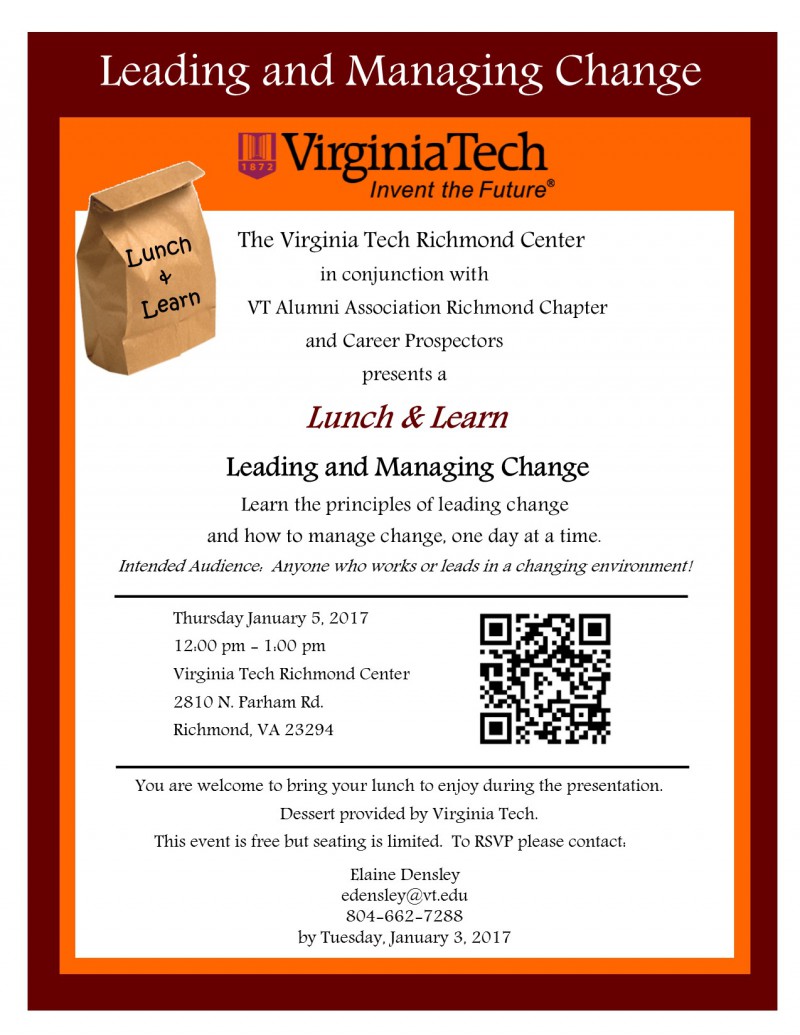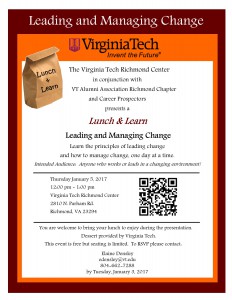 The Virginia Tech Richmond Center in conjunction with VT Alumni Association Richmond Chapter and Career Prospectors presents a Lunch & Learn "Leading and Managing Change." Learn the principles of leading change and how to manage change, one day at a time.
Intended Audience: Anyone who works or leads in a changing environment!
Thursday January 5, 2017 @ 12:00 pm – 1:00 pm
Virginia Tech Richmond Center
2810 N. Parham Rd.
Richmond, VA 23294
You are welcome to bring your lunch to enjoy during the presentation. Dessert provided by Virginia Tech. This event is free but seating is limited.
To RSVP please contact:
Elaine Densley
edensley@vt.edu
804-662-7288
by Tuesday, January 3, 2017
Read More