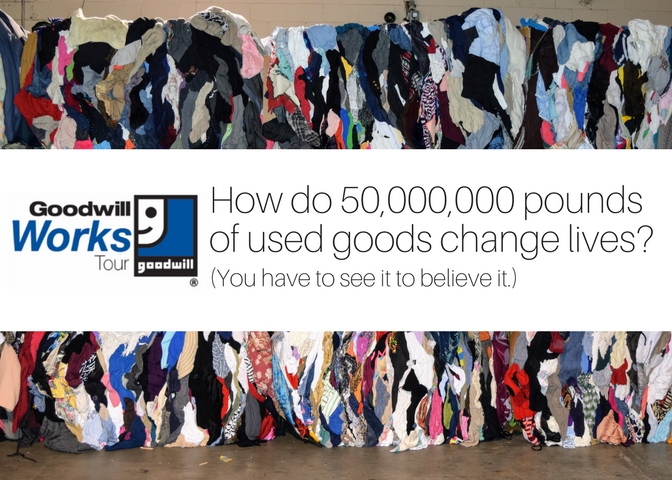 Goodwill Works Tour on February 22nd and March 22nd!
Join us on a Goodwill Works Tour! See first-hand how Goodwill empowers individuals through employment and produces economic impact in the Greater Richmond region.
The one-hour Goodwill Works tour is the most tangible way to learn how Goodwill refurbishes, recycles or resells everything from electronics to clothing and medical equipment – keeping nearly 40 million pounds from entering local landfills annually. On the tour, you will hear from Goodwill leaders about how our work is transforming lives through the power of work. Boxed-lunch provided.
We look forward to showing you how Goodwill works.
Tour Dates:
Thurs., Feb. 22, 12:00 – 1:00 p.m.
Thurs., Mar. 22, 12:00 – 1:00 p.m.
To register or for more information, please contact Laura Dickinson at laura.dickinson@goodwillvirginia.org
Tours are free but registration is required as space is limited.
Location: Goodwill Support Center, 6301 Midlothian Turnpike, Richmond, VA 23225
Directions: From Chippenham Parkway, exit on to Midlothian Turnpike (East) toward Richmond. Goodwill is located on the right, with parking available in the front or side lots.
Learn More & Register