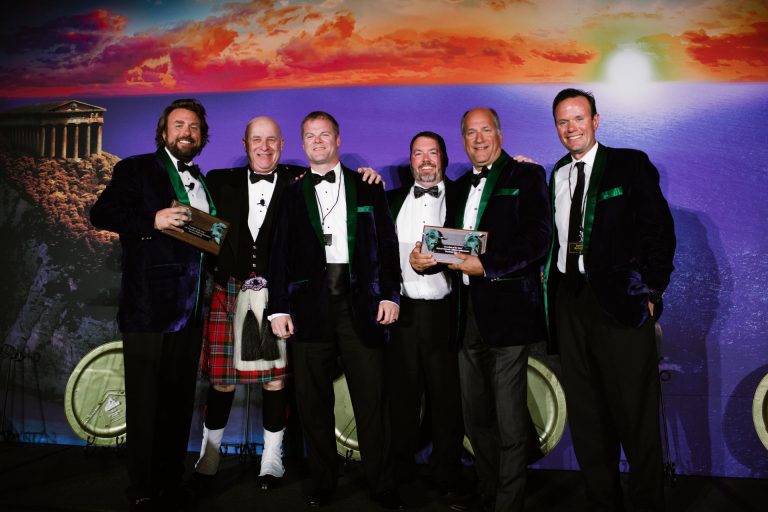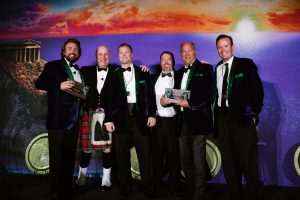 Local payroll and human resource management firm brings home top honors from industry conference.
Richmond, VA – March 4, 2019 – Dominion Payroll recently won two distinguished awards at an industry trade event in Key Largo, Florida. The Richmond-based company was awarded the very first "Guardians at the Gate" recognition from vendor-partner iSolved for their "unyielding commitment to their customers, their employees and their community." This award is the pinnacle recognition for iSolved Network Members and recognizes the "highest level of business performance over a very long tenure."
In addition to this lifetime achievement distinction, Dominion Payroll also received the "Scholar Award" in recognition of being the bureau with the highest number of certifications in the iSolved University online learning center. Dominion Payroll offers all of its clients and employees unlimited in-person and online training on its HCM platform iSolved and has grown the department significantly in the past few years.
"This is such a tremendous honor to be recognized among industry leaders and colleagues in the HCM world," said David Gallagher, CEO and founder of Dominion Payroll. "To be noted for our commitment to the success of our clients and employees while serving as true stewards for the community we call home is simply spectacular."
In 2014 Dominion Payroll was the first bureau signed to the iSolved Network which is now comprised of over 100 companies. As founding partner, Dominion Payroll has upheld the highest standards of serving the business community with innovative solutions needed to successfully run their operations.
About Dominion Payroll
Founded in 2002, Dominion Payroll is based in Richmond, VA and has offices in North Carolina, Tennessee, Texas and Florida, serving thousands of clients in all fifty states. In addition to payroll processing, the firm offers time and attendance, benefits administration, ACA compliance, applicant tracking, HR services, and employee onboarding. Often recognized as a top workplace, Dominion Payroll employs over 115 people at its several locations. As one of the fastest growing companies in the country, Dominion Payroll has been recognized on the Inc. 5000 list every year for the past nine years.